Once again Cool Tools was a big WIN!!!  I learned so much and found so many more activities to explore!  I absolutely LOVE LOVE LOVE this professional development.  It is always so practical and useful; which is why I love doing it!  I can immediately apply my learning and make my kids learning that much better.  This year I have found some new ways to communicate with students that they have really loved…..like my bitmoji…the kids LOVE IT!!  As do I!!!:)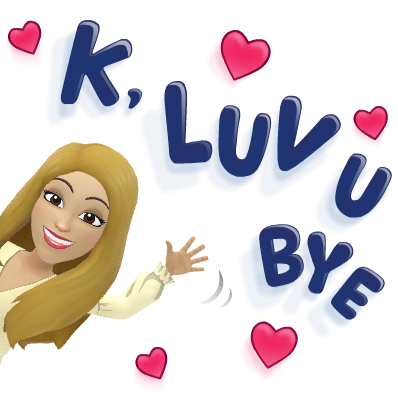 The challenges I found was that it didn't seem like I had enough time this year. Maybe because my personal life was so hectic and I was never home!  However, with that being said.  The nice part about this PD is that you can do it from home.  So many times I would start one of the lessons when my kiddos were napping and then when they went to bed I would finish it.
The biggest success I think was finding Kahoot!!   My students LOVE IT!!!  They actually ask to play when its recess time.  I love that they get excited about it too!  They think its just a game….they are not realizing that they are learning as well!!  So that is a major win for the both of us.
What's next?  I plan on diving deeper into what I have learned and try and apply it  consistently.  I will be using Bloomz next year to communicate with my parents more effectively.  I learn so much throughout this time in cool tools that i like to go back and revisit everything so I can look more into other articles and explore it more when an idea or project pops into my head!
I hope this around next year…it is my absolute favorite!  The best ideas are here and I always gain VERY VALUABLE information with each tool that I complete! I have done 20 different ones over the past two years….I believe it has made my teaching that much stronger!!!